Institutional Sales Analyst (New York)
Genesis
Full Time
New York, NY, USA
Apr 1
About Genesis
Genesis is a global leader in institutional digital asset markets. We provide a single point of access for digital asset trading, derivatives, borrowing, lending, custody and prime brokerage services.
Genesis facilitates billions in trades, loans and transactions on a monthly basis, including over $25 billion in 2020 YTD. We have a proven track record driving results for some of the largest digital asset-focused hedge funds, quant funds, family offices, VC's, market makers and exchanges.
Join Our Team
Genesis is expanding to solve some of the toughest challenges in digital asset financial markets.
About This Role: Institutional Sales Analyst (New York)


Primary Responsibilities:
Assist sales, trading, lending and derivatives team manage client chat queries
Liaising with internal departments to facilitate client success (risk, operations, onboarding)
Scheduling and meeting coordination for internal meetings and video conferences
Coordinating onboarding and sales admin and general desk support
Coordination with trading team to produce weekly market commentary
Additional & ad-hoc tasks to support customer activity where required
Requirements
Quick learner of both product knowledge and internal procedures
Strong analytical skills and attention to detail
Excellent communication and organizational skills
Ability to work well under pressure and to strict deadlines
Self-motivated and able to demonstrate initiative
Knowledge of financial markets
Strong interpersonal skills. Personal and professional integrity
Time Management and ability to prioritize effectively
A strong team player
Capable of building effective business relationships across the organization
Benefits
Comprehensive health, vision, dental and FSA benefits
Flexible time-off
Flat organizational structure/ meritocracy
Why Genesis
Genesis is dedicated to creating best-in-class infrastructure for institutional investors, developing advanced products that lower barriers, increase profitability and broaden access. Our team has decades of experience at top Wall Street investment banks and Silicon Valley technology firms, and includes leading experts in blockchain, distributed computing, cryptography and cybersecurity.
Digital Asset Ecosystem
Genesis operates at the heart of the digital asset ecosystem:
→ We are a subsidiary of Digital Currency Group (DCG), the largest investor in the bitcoin and blockchain space.
→ We are the exclusive distribution and marketing agent for Grayscale Investments, the largest digital currency asset manager with over $16 billion in assets under management.
→ We have an unparalleled global network at the intersection of data, finance and technology.
Accelerating Momentum
Our addressable market is expanding rapidly as new institutional investors enter the space. Recent results include:
→ 300%+ Y/Y trading volume growth
→ 400%+ Y/Y loan origination growth
→ 300%+ Y/Y active loan growth
→ 150%+ Q/Q derivatives transaction growth
Diversity and Inclusion
Genesis invests in creating a welcoming environment where everyone can feel supported and connected at work.
→ We help employees develop a deep understanding of the problems we're trying to solve.
→ We thrive on ideas driven by a broad range of perspectives.
→ We believe diverse teams lead to better products and bigger outcomes.
Genesis is an equal opportunity employer. We do not discriminate on the basis of race, religion, color, national origin, gender, sexual orientation, age, marital status, veteran status, or disability status.
Apply
Your application has been successfully submitted.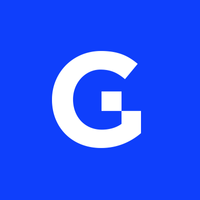 Genesis is a global leader in institutional digital asset markets, facilitating billions in trades, loans and transactions on a monthly basis.