Assistant Counsel, Transactions
Genesis
Full Time
New York, NY, USA
Feb 11
About Genesis
Genesis is a global leader in institutional digital asset markets. We provide a single point of access for digital asset trading, derivatives, borrowing, lending, custody and prime brokerage services.
Genesis facilitates billions in trades, loans and other transactions on a monthly basis, including over $25 billion in 2020. We have a proven track record driving results for some of the largest digital asset-focused hedge funds, quant funds, family offices, VC's, market makers and exchanges.
Join Our Team
Genesis is expanding to solve some of the toughest challenges in digital asset financial markets.
About This Role – Senior Associate or Assistant Counsel, Lending/Transactions
We are currently seeking an experienced mid-level to senior commercial, corporate or finance lawyer to join our legal team. The attorney will report to the Associate General Counsel and work closely with all members of the team. Knowledge of cryptocurrency preferred.
Duties, responsibilities and tasks will include the following:
Negotiate Master Lending Agreements/credit agreements, tri-party custodial agreements, security agreements, confidentiality agreements and ancillary agreements, in each case relating to cryptocurrency. 

Provide thoughtful and prompt legal advice and transactional support to the Firm's trading and lending businesses.

Assist in the structuring and development of new businesses and products, including related documentation.

Enable the business to operate effectively within legal and regulatory requirements and encourage ethical responsibilities within a culture of compliance.

Together with the Firm's Compliance, Operations and Risk Departments, assess legal, operational, regulatory and reputational risks.

Educate and provide training to the businesses and support functions in anticipation of or in reaction to legal and regulatory development. 

Represent Genesis in industry working groups.    
Qualifications:
Bachelor's degree from an accredited U.S. school (or equivalent abroad)

Juris Doctor of Law or LLM from a top 20 law school

Qualified to practice law in New York

Must be in good standing in jurisdictions where admitted to practice law
Experience and knowledge:
5 to 10 years' experience, preferably in-house and at a top law firm, in general corporate transactions, financing, lending or securities laws.

Familiarity with cryptocurrency regulatory framework preferred.

Some knowledge of derivatives preferred.
Skills:
Excellent verbal and written communication

Strong attention to detail, including ministerial aspects of drafting 

Strong relationship building and inter-personal skills

Capable of handling multiple projects in short timeframes

Possesses the drive to achieve practical solutions within the risk management framework

Willingness and enthusiasm to take on responsibility for matters beyond core expertise

Collaborative attitude, measured ego, shares work within a small and cohesive team
Why Genesis
Genesis is dedicated to creating best-in-class infrastructure for institutional investors, developing advanced products that lower barriers, increase profitability and broaden access. Our team has decades of experience at top Wall Street investment banks and Silicon Valley technology firms, and includes leading experts in blockchain, distributed computing, cryptography and cybersecurity.
Digital Asset Ecosystem
Genesis operates at the heart of the digital asset ecosystem:
→ We are a subsidiary of Digital Currency Group (DCG), the largest investor in the bitcoin and blockchain space.
→ We are the exclusive distribution and marketing agent for Grayscale Investments, the largest digital currency asset manager with over $16 billion in assets under management.
→ We have an unparalleled global network at the intersection of data, finance and technology.
Accelerating Momentum
Our addressable market is expanding rapidly as new institutional investors enter the space. Recent results include:
→ 300%+ Y/Y trading volume growth
→ 400%+ Y/Y loan origination growth
→ 300%+ Y/Y active loan growth
→ 150%+ Q/Q derivatives transaction growth
Diversity And Inclusion
Genesis invests in creating a welcoming environment where everyone can feel supported and connected at work. 
→ We help employees develop a deep understanding of the problems we're trying to solve.
→ We thrive on ideas driven by a broad range of perspectives. 
→ We believe diverse teams lead to better products and bigger outcomes.
Genesis is an equal opportunity employer. We do not discriminate on the basis of race, religion, color, national origin, gender, sexual orientation, age, marital status, veteran status, or disability status.
Apply
Work with us at the forefront of digitally-native finance.  
Apply
Your application has been successfully submitted.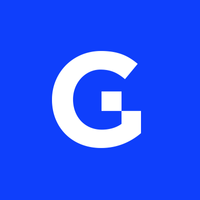 Genesis is a global leader in institutional digital asset markets, facilitating billions in trades, loans and transactions on a monthly basis.