Operations Manager, Derivatives
Genesis
Full Time
New York, NY, USA
Jan 15
Genesis is a global leader in institutional digital asset markets. We provide a single point of access for digital asset trading, derivatives, borrowing, lending, custody and prime brokerage services.
Genesis facilitates billions in trades, loans and transactions on a monthly basis, including over $25 billion in 2020 YTD. We have a proven track record driving results for some of the largest digital asset-focused hedge funds, quant funds, family offices, VC's, market makers and exchanges.
Join Our Team
Genesis is expanding to solve some of the toughest challenges in digital asset financial markets.
About This Role – Operations Manager, Derivatives
Genesis is seeking a motivated and organized Operations Manager to lead the Derivatives Operations team. This role reports directly to the VP of Operations and works closely with all facets of the company, namely our Derivatives traders and Legal team. This will be an exciting role with an opportunity to help build operational processes from the ground up and grow a team of dedicated analysts. The ideal candidate will have some similar experience in a cryptocurrency firm or traditional finance.
Primary Responsibilities
Oversee the settlement and clearing of all Derivatives trades
Build and maintain digital currency ledgers and tracking flows
Manage daily reconciliation of trade blotters and currency balances
Ensure timely reporting and execution of trading activity
Hire, train and manage 1-2 Operations Analysts
Assist in developing strategic and operational frameworks necessary to grow and support business goals
Assist in optimizing middle- and back-office processes
Collaborate with system and strategy developers for analysis and debugging of technical issues
Requirements
3-5 years in traditional finance, capital markets and/or digital currencies
Background in Derivatives is required
BS in finance, economics or other analytical programs
Experience with back office functions on a trading desk
Experience with settlement and clearing processes
Technical proficiency with Python and SQL experience preferred
Ability to work with and adopt different software/hardware across multiple platforms
Personal Attributes
Strong interpersonal and communication skills
Self-starter yet knows when to ask for help and works great in a team
Strives to simultaneously achieve high-velocity and high-quality output
Willingness and ability to meet aggressive deadlines
Thrives in a dynamic and high-pressured environment
Proven troubleshooting and problem-solving skills
Benefits
Comprehensive health, vision, dental and FSA benefits
Flexible time off
We are an equal opportunity employer and value diversity at our company. We do not discriminate on the basis of race, religion, color, national origin, gender, sexual orientation, age, marital status, veteran status, or disability status.
Apply
Your application has been successfully submitted.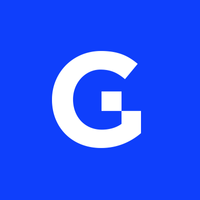 Genesis is a global leader in institutional digital asset markets, facilitating billions in trades, loans and transactions on a monthly basis.