Quantitative Researcher
Genesis
Full Time
New York, NY, USA
Dec 20
The digital currency market is the most exciting and fastest-growing segment of finance, with new institutions and capital from around the world entering the space every day. Genesis Global Trading, a subsidiary of Digital Currency Group, is a pioneer in the industry, launching the first digital asset trading desk in 2013 and the first institutional lending business in 2018. Today, Genesis sits at the forefront of the industry as a global leader, providing digital asset trading, lending, custody and prime brokerage services.
Genesis Trading is seeking a talented Quantitative Researcher to develop statistical and mathematical trading algorithms for digital currency markets. Quantitative Researchers at Genesis work closely as a team to find statistically significant signals in noisy markets and deploy them to our high-frequency trading engine. The Quantitative Researcher will have a solid foundation in mathematics and a deep understanding of how to apply predictive models in an uncertain world. The ideal candidate will have a willingness to write efficient code to test hypotheses.
Primary Responsibilities
Collaborate with other researchers and traders to develop and optimize statistical signals
Implement and deploy algorithmic trading strategies
Analyze metrics related to live models and formulate strategies to improve said metrics
Requirements
Advanced education (B.S., M.S., PhD) in mathematics, statistics, computer science, or related quantitative field
Experience in applying predictive and data-mining algorithms to large datasets
Strong proficiency in at least one programming language (like Python, Java, Golang, C++)
Experience with relational and time-series databases
Practical experience in deploying large-scale machine learning models is a plus, including knowledge of ML frameworks such as Tensorflow, Pytorch, Keras, etc.
Personal Attributes
Strong interpersonal and communication skills
Self-starter yet knows when to ask for help and works great in a team
Strives to simultaneously achieve high-velocity and high-quality output
Willingness and ability to meet aggressive deadlines
Thrives in a dynamic and high-pressured environment
Proven troubleshooting and problem-solving skills
Benefits
Comprehensive health, vision, dental and FSA benefits
Flexible time off
We are an equal opportunity employer and value diversity at our company. We do not discriminate on the basis of race, religion, color, national origin, gender, sexual orientation, age, marital status, veteran status, or disability status.
Apply
Your application has been successfully submitted.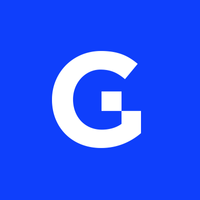 Genesis is a global leader in institutional digital asset markets, facilitating billions in trades, loans and transactions on a monthly basis.