Compliance Associate
Genesis
Full Time
New York, NY, USA
Dec 20
The digital currency market is the most exciting and fastest-growing segment of finance, with new institutions and capital from around the world entering the space every day. Genesis Global Trading, a subsidiary of Digital Currency Group, is a pioneer in the industry, launching the first digital asset trading desk in 2013 and the first institutional lending business in 2018. Today, Genesis sits at the forefront of the industry as a global leader, providing digital asset trading, lending, custody and prime brokerage services.
We are currently seeking a motivated and enthusiastic Compliance Associate who will report to the Chief Compliance Officer (CCO). The Compliance Associate will support our existing workflow as it relates to corporate governance, regulatory affairs, administration, and other compliance and regulatory related tasks across the Genesis entities.
Primary Responsibilities
Coordinate corporate governance activities to include scheduling committee meetings, preparing meeting materials including the collection of data from committee members, and tracking action items
Execution of the annual Compliance Risk Assessment. Coordinate execution with Internal Audit and Risk and ensure that CRA results capture Internal Audit and Risk items
Coordinate responses to regulatory inquiries, requests, and examinations including outreach to affiliates for data
FINRA Central Compliance – Perform tasks to ensure firm compliance with its Written Supervisory Procedures. Be the Compliance team's gatekeeper on all inquiries from staff
Support the CCO in all authorized participant activities with Grayscale Investments to include new investor due diligence reviews, performance of enhanced due diligence, review of advertising and marketing materials, auditing/sampling files, regulatory research, and policy and procedure updates
Update compliance policies and procedures as necessary
Manage the employee personal trading certification process by processing personal trading requests, updating policies as necessary, maintaining the certification database, ensuring timely submission, and escalating delinquencies to the CCO
Manage the Disclosure of Personal Accounts/Accounts at other Broker-Dealers process by ensuring timely and complete disclosure by all employees, contractors, and consultants
Process new submissions, updates, and changes to employees' FINRA Form U-4. Draft and transmit U5 letters for offboarded employees
Coordinate the capture and submission of employee fingerprints to FINRA for processing
Conduct the annual firm training curriculum by assigning new training, tracking completion, and escalating serious delinquencies to the CCO. Work closely with the CCO to develop curriculum materials, and host training sessions
Perform periodic sampling/testing of AML/KYC files of our affiliates and partners
Support the CCO in the Annual CEO Certification process
Perform compliance monitoring and surveillance activities
Provide administrative support to the CCO and AML officer including scheduling internal and external meetings, vendor management, AML/KYC/EDD activities, and other special projects
Requirements
3-5 years experience in financial services, preferably with a FINRA member firm, required
Bachelor's degree or equivalent experience required
FINRA Series 7, and 14 are required or must be obtained within six months of hire
Strong knowledge of FINRA central compliance functions
Proficient in Microsoft Office with excellent records management skills
CAMS certification preferred
Personal Attributes
Excellent written and oral communication skills
Ability and willingness to build relationships across the organization
Deadline driven
Ability to work with others in a collaborative team environment
Benefits
A highly competitive package including base salary and performance bonus will be designed to fit the ideal candidate
Comprehensive health, vision, dental and FSA benefits
Flexible time off
We are an equal opportunity employer and value diversity at our company. We do not discriminate on the basis of race, religion, color, national origin, gender, sexual orientation, age, marital status, veteran status, or disability status.
Apply
Your application has been successfully submitted.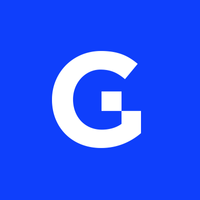 Genesis is a global leader in institutional digital asset markets, facilitating billions in trades, loans and transactions on a monthly basis.